The (almost) daily adventures of Sammy, Miles and Nicholas Meezer. One is sweet and calm, one his happy and playful. The other? um......not so much.
Saturday, February 14, 2009
Happy Valentine's Day
BILLY SWEET FEETS NORTON GINGERSNAP
Mom Lady Person? Will you be mine balentime?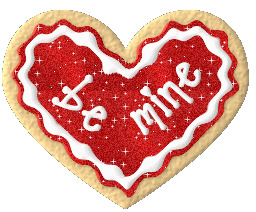 glitter-graphics.com
SAMMY THE MOM RUINED OUR BLOG!!! WHO IS THAT CAT? WHY CAN'T SHE PUT OUR PIKSHURS UP?   All of our tabs with Angel Norton, Angel Tr...

MILES Today I am thankful for one thing: MY HEAD IS A LOT LESS TILTY!!!!! It's still tilty sometimes, but it's almost back to nor...